| | | |
| --- | --- | --- |
| 8.00 – 18.00 hours | Registration desk | Room: Willem Burger Hal |
9.00 – 10.00 hours
Plenary session 2
Room: Willem Burger Zaal
Chair:

Prof. Gabriele Meyer PhD
Dementia Care
KN 3 What's nursing got to do with it? The role of nurses in the care for people living with dementia
Prof. Murna Downs PhD, University of Bradford, United Kingdom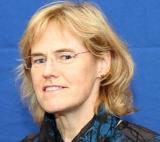 In this keynote Murna Downs will explore the role of nursing in the care of people with dementia. She will address the following questions: What is the goal of care for people affected by dementia? What is the role of the support provided by nurses in helping to achieve this goal?
Ethics
KN 4 Ethical safety in care for older people
Prof. Helena Leino-Kilpi PhD, Turku University, Finland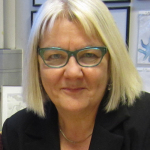 In care of older people, ethical basis of all actions have a special importance. In the literature, older people are often seen vulnerable, in need of special support, respect and ethically high-level professionals. Older people, however, have lot of strengths, rights and capabilities to manage their health and use of services. In this presentation, the concept of ethical safety is used, in connection of older people. Research in the field of ethical safety is limited, even safety itself has been one of the main interests for researchers during last few years. In older people care, safety issues investigated have mainly been those connected with physical environment, like preventing falls and adverse events in institutions. In the field of ethics, the main interest has been the issues of autonomy and dignity, which both can be seen also part of ethical safety. In this presentation, the concept of ethical safety consists of (at least) three elements: 1) realization of the rights of older people, 2) ethical competence of professionals and 3) ethical environment. Empirical research is identifiable mainly in the first one, ie. in the realization of rights, autonomy and dignity being examples of this. In ethical competence of professionals, some concept analysis has been made, but without connection to older people care. In ethical environment, the questions of ethical athmosphere and ethical leadership have been the main interest, but rarely in the services of older people. Thus, my aim is to discuss about the comprehensive nature of the concept of ethical safety, and to open a new landscape to the ethical discussion for improving the everyday care of older people in different contexts, including home care.
| | | |
| --- | --- | --- |
| 10.00 – 10.30 hours | Break | Room: First floor |
| | | |
| --- | --- | --- |
| 10.30 – 12.00 hours | Parallel sessions A | |
Symposium Education and Learning (Room: Schadee Zaal)
Category: Hospital care (Science)
A1-S108 Educating for an aging society: competencies, knowledge and attitude and how to motivate students
Chair: Prof. Marieke Schuurmans PhD, Chair Nursing Science, Professor Care for Older People
Essential competencies and learning strategies for the education of nurses and nursing aides regarding care for older adults
B. Oeseburg, PhD, University Medical Center Groningen, Wenckebach Institute, the Netherlands
Development, (cross-cultural) validation and reliability of the Knowledge-about-Older-Patient Quiz
J. Dikken, MSc, RN, University of applied sciences Utrecht, Utrecht, the Netherlands
Validity and reliability of the Older Patient Acute Care Survey in the Australian nursing context
H. Venables, La Trobe University, Australia
Serious Soap: educational tool for elderly care
V. Habes, University of Applied Sciences Utrecht, the Netherlands
Symposium Quality of care and patient safety (Room: Van Weelde Zaal)
Category: Long-term care intramural (Science)
A2-S127 Support for a continuing research agenda on restraints: evidence from Europe and North America
Chair: M.H.C. Bleijlevens, Maastricht University, the Netherlands/E. Capezuti, Hunter-Bellevue School of Nursing, United States of America
Prevalence and associated factors of involuntary treatment in dementia home care in the Netherlands
J.P.H. Hamers, Maastricht University, the Netherlands
Perceptions of Canadian nursing home staff on the use of physical restraints
V.M. Boscart, Conestoga College, Canada
Nurse perceptions and observed rates of physical restraint use in Spain
E. Fariña-López, Universidad Las Palmas de Gran Canaria, Spain
Alternatives for physical restraints: results of systematic reviews for an evidence-based guideline
R. Möhler, Martin Luther University Halle-Wittenberg/Witten/Herdecke University, Germany
Oral presentations Essentials or fundamentals of care (Room: Van Beuningen Zaal)
Categories: Hospital care, Long-term care intramural, Transitional care (Science/Innovation)
Chair: B. Buurman, Amsterdam Medical Center, the Netherlands
A3-219 ESSENCE: amalgamating marginal gains in ESSEntial Nursing CarE. A scoping review of the evidence
C.L. Pentecost, University of Exeter Medical School, United Kingdom
A3-110 Green care farms providing nursing home care: promoting activities and social interaction
B.S. de Boer, Maastricht University, the Netherlands
A3-190 Regaining mobility in nursing homes: description of the process and its influencing factors
L.M. Kinsperger, University of Vienna, Austria
A3-231 Improving care for older people with intellectual disabilities
J. Campens, University College Ghent, Belgium
Sponsored symposium Quality of care and patient safety (Room: Hudig Zaal)
Category: Home care (Science)
A4-S230 At Home with meaning. Addressing existential questions in homecare
Chair: M. Goumans, Rotterdam University of Applied Sciences, the Netherlands
Meaning in life in daily care: how is meaning in life involved in the work of homecare nurses?
S. Hupkens, Rotterdam University of Applied Sciences, the Netherlands
Attention for meaning in life issues: an essential part of home care
A. Guyt, Laurens, the Netherlands
The role of spiritual councellors and coaching on the job to support nurses in addressing meaning of life issues in home care situations
T. Schutter, Laurens, the Netherlands
The role of nurses in addressing meaning of life issues related to end of life care
A.A. Mesa, Laurens, the Netherlands
Symposium Multimorbidity and frailty (Room: Arcadis Zaal)
Category: Prevention-societal care (Science)
A5-S142 Improving care for frail older people: the importance of multiple domains and perspectives
A. van der Vorst, Maastricht University, the Netherlands
Chair: J.M.G.A. Schols, Maastricht University, the Netherlands
Underlying dynamics of psychological frailty
L. Hoeyberghs, University College Ghent, Belgium
Environmental frailty: the missing link of the puzzle?
N. De Witte, University College Ghent/Vrije Universiteit Brussel, Belgium
Frailty in community-dwelling older people: a comparison between self-report and proxy assessments
A. van der Vorst, Maastricht University, the Netherlands
Oral presentations Education and learning (Room: Zeelenberg Zaal)
Category: Long-term care intramural, Home care, Transitional care (Science/Innovation)
Chair: R. Ettema, University of Applied Sciences Utrecht, the Netherlands
A6-47 Value of an international exchange for Dutch geriatric NP students: building leadership
L. Maas, Rotterdam University of Applied Sciences, the Netherlands
A6-28 Care, communication and educational needs of primary care nurses to treat disabled patients
N. Claes, Hasselt University, Belgium
A6-59 Supporting the development of the consultant practitioner role, specialising in frailty
C. Barker, Health Education Thames Valley and Wessex, United Kingdom
A6-162 Nurse practitioners' focus on health care in terms of cure and care: an analysis of graduate theses
H.A. Stallinga, University Medical Centre Groningen, the Netherlands
Workshop Medication (Room: Van der Vorm Zaal)
Category: Long-term care intramural (Science)
A7-40 Polypharmacy in elderly in nursing homes: how nurses can contribute to deprescribing medication
K. Gillis, Odisee University College, Belgium
Symposium Education and learning (Room: Willem Burger Zaal)
Category: Prevention-societal care (Innovation)
A8-S261 The new dynamic and patient-centred concept of health and its adoption in nursing in the Netherlands
Chair: I. Voordouw, The Netherlands Organisation for Health Research and Development (ZonMw), the Netherlands
A new concept of health: results of the research towards a 'patient-centred' operationalisation
M. Huber, Institute for Positive Health, the Netherlands
A new education profile Bachelor of Nursing and the approach of 'positive health'
A. Nijst, Avans University of Applied Sciences, the Netherlands
The meaning of 'positive health' in daily practice of the community nurses
M. Hoeijmakers, Cooperative for Community Nursing Rotterdam, the Netherlands
| | | |
| --- | --- | --- |
| 10.30 – 13.00 hours | Poster presentations A | Room: Willem Burger Hal |
Poster presentations Cultural issues
A-P-70 Finger food: intervention for individuals with eating difficulties
B.I. Buijck, Rotterdam Stroke Service, the Netherlands
A-P-197 Preliminary effects of culture care in a service learning curriculum in indigenous elderly people
H.-C. Huang, Tzu Chi University, Taiwan, presented by C.H. Shih
A-P-253 The taboo around tube feeding for nursing home residents with advanced dementia
R. Mazzola, Ostfalia University of Applied Sciences, Germany
Poster presentations Essentials or fundamentals of care
A-P-102 A qualitative study: older women's experiences of living with COPD
S.A. Steindal, Lovisenberg Diaconal University College, Norway
A-P-103 Improving communication with people with dementia during daily nursing care: a systematic review
M. Machiels, Maastricht University, the Netherlands
A-P-107 Implementation of the veder contant method in dementia nursing home care: a process evaluation
P. Boersma, Inholland University of Applied Sciences, the Netherlands
A-P-118 End-of-life Issue: obstacles faced by nurses in delivery of end-of-life care to patients
A. Blazeviciene, Lithuania
A-P-180 A study on behavioral activation as a nursing intervention in inpatients with late life depression
F.G.H.M. Clignet, Altrecht – Institute for Mental Health, the Netherlands
A-P-182 Nurses' orientation towards self-management support in chronic care & person-related antecedents
M.V. Duprez, Ghent University, Belgium
A-P-216 The home as the preferential place of care for elders coping with acute and long-term conditions
N. Ron, Ministry of Health, Israel
A-P-232 Positive social-emotional stimulation in the elderly: an ongoing program in nursing homes
M.L. de Almeida, Nursing School of Coimbra, Portugal
A-P-233 An empirical inquiry of the phenomenon of hope in recovery oriented mental health care
C.C. Holm, VID Specialized University College, Norway
A-P-234 Fine-tuning knowledge to provide individual tailored nursing care for elderly admitted in hospital
F. den Hertog, Christelijke Hogeschool Ede, the Netherlands
A-P-237 The screening of vulnerable elders living in a rural region in Iceland
K. Thórarinsdóttir, University of Akureyri, Iceland
A-P-305 Perceptions and expectations of the older patient at the emergency department
A. Wildiers, Artesis Plantijn University College, Belgium
A-P-309 Can washing without water replace the traditional bed bath? A systematic review
F. Groven, Maastricht University, the Netherlands
Poster presentations Measurement issues
A-P-51 New instrument to assess foot health in older people
M. Stolt, University of Turku, Finland
A-P-66 The PaArticular Scales to quantify the impact of joint contractures in geriatric care
M. Müller, Rosenheim University of Applied Sciences, Germany
A-P-84 Under pressure: extended implementation of evidence-based practices for pressure ulcer prevention
C. Vetter, City Hospital Triemli, Switzerland
A-P-140 Time use in long-term institutional care: development, validity, inter-rater reliability of GO-LTIC
A. Tuinman, Hanze University of Applied Sciences, the Netherlands
A-P-147 Postoperative pain assessment in hospital patients who are unable to self-report pain
A.A. Boerlage, Erasmus MC-Sophia, the Netherlands
A-P-178 Quality of life and its determinants in older patients with coronary artery disease
N. Kazukauskiene, Lithuanian University of Health Sciences, Lithuania
A-P-196 Assessing the quality of life within older people ageing in place
P. Vanleerberghe, University College Ghent, Belgium
A-P-229 Outcome measures in older persons with joint contractures: systematic review and content analysis
G. Bartoszek, Witten/Herdecke University, Germany
A-P-243 The rapid shallow breathing index and your cut-off revaluation
F. Germini, Azienda Sanitaria Locale Bari, Italy
A-P-293 Detection of depression in patients with communicative impairments after stroke
M.J. van Dijk, University of Applied Sciences Utrecht, the Netherlands
A-P-294 Evaluation of the performance of an in-hospital risk prediction tool for depression after stroke
H.J. van Noort, Hospital Gelderse Vallei, the Netherlands
Poster presentations Quality of care and patient safety
A-P-11 The inception of an adult mental health liaison team in Cwm Taf UHB
C. McGuire, Cwm Taf University Health Board, United Kingdom
A-P-17 The effects of increased therapy time on cognition in frail patients with a stroke
H.C.M. Huijben-Schoenmakers, Avans University of Applied Sciences/VU University Amsterdam, the Netherlands
A-P-29 The importance of the micro-relationship in care delivery with older people
S. Gethin-Jones, University of Central Lancashire, United Kingdom
A-P-35 Impact of international nurses on quality and patient safety outcomes in U.S. nursing homes
L.M. Wagner, University of California, United States of America, presented by B. Brush
A-P-36 Family participation and delirium risk. Interventions by nurses and family for hospitalized elderly
J. Peijster-de Waal, University Medical Center Utrecht, the Netherlands
A-P-38 Improving quality of long-term care (intramural) using a family participation roadmap
J.A. van Doorn, Stichting Familieparticipatie, the Netherlands
A-P-69 At Least he coughs – implementation of a dysphagia- screening tool in a Swiss tertiary hospital
C. Auer, City Hospital Triemli, Switzerland
A-P-73 Eye care in nursing homes; collaboration from nursing home physicians' perspective
M. Sinoo, University of Applied Sciences Utrecht, the Netherlands
A-P-80 A new organizational model for preventing inpatient falls using a computerized control system
H. Kerzman, Sheba Medical Center, Israel
A-P-130 Mystery guests
J.E.M. Baars, Health Care Inspectorate, the Netherlands
A-P-135 Good governance
M.W. Vos-Ceelen, Health Care Inspectorate, the Netherlands
A-P-151 Tailored repositioning in pressure ulcer prevention: a multicentre RCT
D. De Meyer, Ghent University, Belgium, presented by D. Beeckman
A-P-187 Nursing performance and the auditory environment in nursing wards: an observational study
J. Reinten, University of Applied Sciences Utrecht, the Netherlands
A-P-193 Utilizing individual color cards alarm system to decrease falls in emergency department
Y.M. Shu, Chi Mei Medical Center, Taiwan
A-P-213 Accuracy of nursing documentation in resident care plans in long-term institutional care
A. Tuinman, Hanze University of Applied Sciences, the Netherlands
A-P-220 Older cancer patients' perceptions of care quality – An international study
R. Suhonen, University of Turku, Finland
A-P-239 Experiences with interdisciplinary systematic medication reviews in homecare services in Norway
L. Halvorsrud, Oslo and Akershus University of Applied Sciences, Norway
A-P-283 Cardiac Care Bridge: Study protocol of nurse-coordinated transitional care in older cardiac patients
L. Verweij, Amsterdam University of Applied Sciences, the Netherlands
A-P-285 The occurence and perceived influence of nurses on patient problems across nursing settings
R.A.M.M. Kieft, Dutch Nurses' Association, the Netherlands
A-P-286 Concordance between nurse-perceived quality of care and publicly reported by quality indicators
D. Stalpers, St. Antonius Hospital, the Netherlands
A-P-287 Essential elements of the nursing practice environment and the relation with quality of care
B.J.M. de Brouwer, Dutch Nurses' Association, the Netherlands
A-P-289 Building consensus on an integrated care pathway in geriatric rehabilitation: a Delphi study
I.H.J. Everink, Maastricht University, the Netherlands
A-P-291 The challenges of involving people with dementia and their caregivers in decision-making
L. Groen-van de Ven, Windesheim University of Applied Sciences, the Netherlands
A-P-303 The older patient in the emergency department; special care needed?
A. Wildiers, Artesis Plantijn University College, Belgium
A-P-306 Pain at the emergency department
A. Wildiers, Artesis Plantijn University College, Belgium
A-P-308 Quality collaboratives used to improve drug safety for older patients in primary care in Norway
S.A. Devik, Centre for Care Research/Nord University, Norway
A-P-312 Improving communications during aged care transitions (impact): a pilot study
G. Cummings, University of Alberta, Canada