| | | |
| --- | --- | --- |
| 8.00 – 15.00 hours | Registration desk | Room: Willem Burger Hal |
9.00 – 10.00 hours
Plenary session 6
Room: Willem Burger Zaal
Chair:

Prof. Jurate Macijauskiene PhD
Medication
KN 10 Medication out of control? The evidence base of inappropriate prescribing in older people
Prof. Gabriele Meyer PhD, Martin Luther University Halle-Wittenberg, Medical Faculty, Institute for Health and Nursing Science, Germany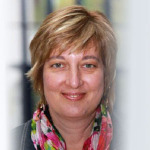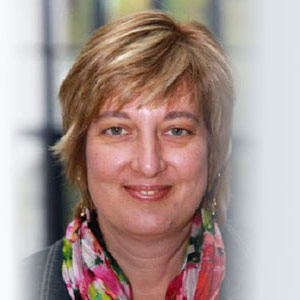 There is a bulk of literature on inappropriate medication prescription in older people. Many terms are used within this context, e.g. hyperpharmacotherapy, polypharmacy, or multiple medication use. Numerous publications report prevalence data of cohorts or analyses of claims data of statutory health insurances, identifying risk factors as well as barriers to appropriate prescribing. A number of assessment tools comprising explicit criteria for assessing inappropriate prescribing have been derived. Beyond descriptive research, intervention approaches aimed at optimization of geriatric pharmacotherapy and deprescribing have been developed and evaluated. The aim of this presentation is to give an overview about the evidence base on the prevalence of inappropriate prescribing, related risk factors and proven adverse events, criteria for assessing inappropriate prescribing and the feasibility, usefulness and reach of assessment tools, approaches for optimization of prescribing in older people and specifically vulnerable subgroups, the role of nurses in inappropriate prescribing in care dependent older people and nurses' options towards optimized medication.The presentation will point out the current best evidence as well as research gaps and will outline knowledge requirements of nurses caring for older people with multiple treatment needs.
Best Poster Presentation Award Ceremony
Prizegiving by the jury Gaby Jacobs and Roelof Ettema
Community nursing
KN 11 Safe, professional and inspiring community care for older people: how can nurses contribute?
Crystal Oldman PhD, Chief Executive, Queen's Nursing Institute (QNI), United Kingdom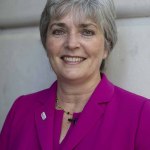 The Queen's Nursing Institute (QNI) is a national charity, created in 1887 by William Rathbone, with support from Florence Nightingale, to provide education and training for nurses supporting people to be cared for in their own homes and communities. Almost 130 years later, the QNI as a national charity, continues to focus on influencing policy and supporting community nurses to deliver innovative and evidence based care. The presentation will focus on three key aspects of the QNI's work to support the UK policy for more care to be delivered in the community, in particular for the older population: The current work of the QNI on identifying the factors which determine 'safe caseloads' in the District Nursing service will be presented. This is part of the national work in England, led by NHS Improvement, on developing guidance for safe staffing for providers of nursing services. Linked to the work on safe caseloads is the need to ensure the 'right nurse with the right skills' is employed to lead the service. In 2014, the QNI and the QNI Scotland supported the development of a consensus view on the role of the District Nurse team leader in the UK and published standards of education and practice required to support the role. The impact of these standards two years after publication will be presented. Lastly, the presentation will cover the QNI work to inspire new and experienced nurses to develop a career in the community. There is a pressing need to encourage more nurses to work in the community in order to achieve the policy initiative of caring for an increased number of people in their own homes and to reduce avoidable hospital admissions.
| | | |
| --- | --- | --- |
| 10.00 – 10.30 hours | Break | Room: First floor |
| | | |
| --- | --- | --- |
| 10.00 – 12.00 hours | Optional: Site visit ZonMw the Netherlands Organisation for Health Research and Development The Hague | departure 9.15 hours |
| | | |
| --- | --- | --- |
| 10.30 – 12.00 hours | Parallel sessions G | |
Symposium Education and learning (Room: Van Beuningen Zaal)
Category: Prevention-societal care (Innovation)
G1-S172 Educational innovations of gerontology and geriatrics
Chair: P. Huizenga, NHL University of Applied Sciences, the Netherlands
Innovation workplace well-being and care of the elderly: learning by innovating
P. Groenewoud, NHL University of Applied Sciences, the Netherlands
Educational program on gerontology and geriatrics for bachelor nurses in the Netherlands
A. Keuning-Plantinga, NHL University of Applied Sciences, the Netherlands
Serious gaming to support mobility and social activities for older people
A. Dijkstra, NHL University of Applied Sciences, the Netherlands
Transdisciplinary knowledge and boundary crossing skills of healthy and happy ageing
P. Huizenga, NHL University of Applied Sciences, the Netherlands
Symposium Patient and public involvement (Room: Van Weelde Zaal)
Category: Transitional care (Science)
G2-S116 Person-centred care in research and practice
Chair: C.J.M. van der Cingel, Windesheim University of Applied Sciences, the Netherlands
A framework analysis on the concepts of person-centred care in five empirical studies
C.J.M. van der Cingel, Windesheim University of Applied Sciences, the Netherlands
The house of person-centred care; a practical model for implementing person-centred care
R.E. Pel-Littel, Vilans Centre of expertise for long-term care, the Netherlands
The implementation of person-centred care in long term care, results of a pilot
J. Engels, Vilans Centre of expertise for long-term care, the Netherlands
Person-centred health promotion for older adults: a different perspective on healthy living
A.E. Marcus-Varwijk, Windesheim University of Applied Sciences/University of Groningen, the Netherlands
Oral presentations Multimorbidity and frailty (Room: Ruys Zaal)
Category: Home care, Hospital care, Prevention-societal care (Science)
Chair: K. Cox, Fontys University of Applied Sciences, the Netherlands
G3-186 Association between self-management and frailty in older people receiving home care
P.E. Kaiser, Inholland University of Applied Sciences, the Netherlands
G3-120 A successful clinical-academic partnership: research about cancer treatment in people with dementia
J.B. Hopkinson, Cardiff University, United Kingdom
G3-252 Home-based lifestyle physical activity for sedentary older women: outcomes from a clinical trial
L.L. Lefler, University of Arkansas for Medical Sciences, United States of America
Symposium Quality of care and patient safety (Room: Arcadis Zaal)
Category: Long-term care intramural (Science)
G4-S158 Quality of care in Swiss nursing homes: what can we learn from staff and residents' perspectives?
Chair: S. Hahn, Bern University of Applied Sciences, Switzerland
Quality of care and the implicit rationing of nursing care in the Swiss Nursing Home Human Resources Project (SHURP)
F. Zúñiga, Basel University, Switzerland
Residents' perspectives of living in nursing homes in Switzerland (RESPONS)
S. Hahn, Bern University of Applied Sciences, Switzerland
Work environment and residents' perspectives of quality of care in Swiss nursing homes
A. Conca, Bern University of Applied Sciences, Switzerland
Investigating QoC from staff and residents' perspectives; implications in Swiss nursing homes
M. Simon, Basel University/Inselspital Berne University Hospital, Switzerland
Symposium Workforce (Room: Hudig Zaal)
Category: Long-term care intramural (Science)
G5-S191 Increasing participation of nurses in an academic network for long-term elderly care
Chair: A. Persoon, Radboud University Medical Center, the Netherlands
Rehabilitation decision tree: also for geriatric patients
N. de Wijs-Antens, Stichting tante Louise-Vivensis, the Netherlands
Towards a prevention program of diabetic foot care in nursing homes: prevalence of foot complications and risk factors
A. Goedhart, Attent, the Netherlands
Care program on geriatric rehabilitation for stroke patients: content and process of development
E. Derksen, Radboud University Medical Center, the Netherlands
Physician substitution by NPs, PAs and/or nurses in healthcare for older people
M.H. Lovink, Radboud University Medical Center, the Netherlands
Oral presentations Patient systems and informal care (Room: Willem Burger Zaal)
Category: Home care, Hospital care (Science)
Chair: P. Roodbol, University Medical Center Groningen, the Netherlands
G6-257 Topics on family caregivers in formal conversations between nurses, patients and family caregivers
E.I. Hagedoorn, Hanze University of Applied Sciences, the Netherlands
G6-74 Predictors of utilization of community care services by people with dementia and their carers
A. Bieber, Martin Luther University Halle-Wittenberg, Germany
G6-79 Access to formal care for people with dementia and carers. A focus group study in eight countries
A. Stephan, Martin Luther University Halle-Wittenberg, Germany
G6-295 Screening of elderly abuse and neglect in prehospital ambulance and emergency nursing care
C. Minkhorst-Otten, HAN University of Applied Sciences, the Netherlands
Oral presentations Technology (Room: Zeelenberg Zaal)
Category: Home care (Science)
Chair: B. de Brouwer, Dutch Nurses Association, the Netherlands
G7-86 Supporting older adults in the use of digital healthcare technology: a mixed-method study
C.T.M. van Houwelingen, University of Applied Sciences Utrecht, the Netherlands
G7-189 Is there evidence for effects of eHealth for people confronted with cancer?
V.N. Slev, VU University Medical Center Amsterdam, the Netherlands
Workshop Writing (Room: Van Rijckevorsel Zaal)
G8-271 Planning and reporting your research accurately: using the Equator Reporting Guidelines for Academic Papers
D.A. Richards, University of Exeter Medical School, United Kingdom
Sponsored symposium Essentials or fundamentals of care (Room: Schadee Zaal)
Category: Rehabilitation (Innovation)
G9-S272 Research on nurse supported self-management of elderly and chronically ill
Chair: D. Abels, Netherlands Organisation for Health Research and Development ZonMw, the Netherlands
What self-management strategies do family caregivers use when faced with behavior and mood changes of their relative with dementia?
A. Francke, VU University Medical Center, the Netherlands
Cardiac Care Bridge trial: the role of the community-care nurse in the transition from hospital to home
B.M. Buurman, Amsterdam University of Applied Sciences, the Netherlands
Ethical dilemmas in self-management support: how research leads to action and reflection
A. van Staa, Rotterdam University of Applied Sciences, the Netherlands