V&VN
With over sixty five thousand members, the Dutch Nurses Association V&VN advances the nursing profession by fostering high standards of nursing practice, promoting the rights of nurses in the workplace, projecting a positive and realistic view of nursing, and by lobbying on health care issues affecting nurses and the public. Membership includes enlistment in the Kwaliteitsregister V&V, enabling registered nurses to demonstrate their specialty expertise and validate their knowledge to employers and broadly trained bachelor nurse patients. Henk Bakker, chair: 'V&VN ardently promotes evidence based practise, and older people are a main target group for nurses and carers. Two very good reasons for sponsoring the 5th ENC'
ZonMw, The Netherlands Organisation for Health Research and Development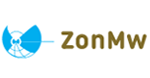 It is ZonMw's goal to ensure that healthy people stay that way for as long as possible, that ill people recover as quickly and completely as possible and that people who require care and nursing receive the highest standard of services. To achieve this, we need to focus on prevention: on stopping people from becoming ill. And we need good health care for people who nevertheless fall ill. One thing is clear: you need a lot of knowledge, and therefore a lot of research. And it is important that people actually use that knowledge. With this in mind, ZonMw funds and promotes research, development and implementation. Internationalisation is one of the toplines in ZonMw's general policy. Our primary ambition is to support Dutch researchers and innovators in their international co-operation. On a strategic level ZonMw participates together with other international funding bodies in the development of common funding programmes, in order to make these programmes comply with Dutch strengths and needs as much as possible. On a organisational level we facilitate Dutch groups and individuals to make our national programmes and instruments comply to the international agenda setting so that they can derive full benefit from international funds. To participate and facilitate are the main action lines of our international policy. On a national level, ZonMw co-ordinates with other Dutch organisations operating at international level in order to make a complementary contribution. For us main international players are the Ministry of Health, the Ministry of Science and the Netherlands organisation for Scientific Research (NWO). AgentschapNL of our Ministry for Economic affairs and Innovation is the National Contact Point for the Framework and Action programmes of the European Commission and provides a helpdesk function for individual researchers and innovators.
Ministry of Health, Welfare and Sport

The Ministry of VWS encourages people to adopt healthy life styles: to exercise more, to refrain from smoking, to use alcohol moderately, to practise safe sex and to eat healthily. People who have problems with their health should be able to call on their general practitioner, the hospital or other forms of health care on time. They are insured for this care and therefore have a right to health care. Together with health insurers, health care providers and patient organisations, the Ministry of VWS ensures that there are sufficient facilities and that people have sufficient choices. Macroeconomic Issues and Labour Market Department (MEVA) task is to ensure the continuity of care in future, focusing specifically on funding and labour market issues. With regard to funding, MEVA is responsible for elaborating a long-term strategy for the ministry. It also translates Cabinet decisions on financial and economic policy to the ministry's policy fields. With regard to the labour market, MEVA works with actors in the field and other ministry departments to ensure that sufficient staff are trained and that a good match exists between training and the labour market, as well as to promote the retention of personnel in the sector, the creation of a sound professional structure and the improvement of labour productivity. MEVA is also responsible for creating the proper parameters for safe data sharing in the healthcare sector.
Viaa
Zwolle based Viaa is a dynamic organization – a knowledge center, actively participating in the development and professionalization of education, care, social work and theology. Viaa Academy Health Care offers programmes bachelor of nursing, nurse practitioner and a lectorate Health Care and Spirituality. Director Robertha Langenberg: 'Learning from each other's methods and outcomes makes us stronger in preparing nurses for the care for older people, that's becoming more and more complex. We can learn a lot from older people who still function independently.'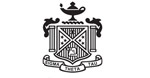 Sigma Theta Tau International (STTI)
Sigma Theta Tau International (STTI), Honor Society of Nursing provides leadership and scholarship in nursing practice, education and research to enhance the health of all people. We support the learning and professional development of our members, who strive to improve nursing care worldwide. Rho Chi – at – Large in the Netherlands is one of 475 STTI chapters.
Bianca Buijck, vice president Rho Chi – at – Large: 'Sharing knowledge lies at the basis of all our activities, that is why we support the 5th ENC wholeheartedly!'
HZ University of Applied Sciences
HZ University of Applied Sciences is a knowledge institute with a worldwide orientation. It specifically wants to position itself within the durability, water, safety, innovation & enterprise knowledge domains. The various target groups can master their chosen competencies via custom made education, for a lifelong career in a multicultural and multiform society. HZ wants to be a partner to companies, institutes and authorities, in order to look after their every knowledge and innovation need.
Fontys Hogeschool Mens en Gezondheid
The name 'Fontys' was derived from the Latin word, 'Fons', which means 'source'. Fontys University of Applied Sciences aspires to be a dynamic source of knowledge, development, innovation and inspiration. Fontys is the second largest institute of higher education in Holland. The Fontys Research Agenda forms an integral part of the Fontys Quality Agenda for education, whereby research has been positioned in such a way that it contributes to the continual improvement of the quality of education. Fontys opts to link all research to education. The research conducted at Fontys is practice-based and innovative. It targets the renewal and improvement of the professional practice for which education is provided and is elaborated upon in close consultation with professional practice, preferably within regional knowledge networks. Research contributes directly to curriculum innovation. The interaction between education and research contributes to keeping our teaching staff right at the forefront of developments in their subject areas.
Maastricht University, CAPHRI
CAPHRI (School for Public Health and Primary Care) provides high quality multidisciplinary research and teaching aimed at the improvement of the individual's quality of life and the population's health through innovation in public health and health care. The program Ageing and Long-Term Care is focusing on finding determinants of disablement in the elderly, and on improving long-term care for the elderly. Leader of the program is prof. Jan Hamers Phd.
Living Lab Care of Older People
Living Lab Care of Older People (Academische Werkplaats Ouderenzorg Zuid-Limburg) is a successful formal collaboration between Maastricht University, Zuyd Hogeschool, MeanderGroep Zuid-Limburg, Vivre, Sevagram, Cicero Zorggroep, Orbis Medisch en Zorgconcern, Mosae Zorggroep and Vivantes.
Avans Hogeschool
Avans: We aim to develop talent by helping future graduates to become highly qualified professionals, who continuously develop themselves and their profession and who are aware of their social responsibility also from an international perspective. We aim to contribute towards shaping and realising social, cultural and economic developments in the region by acting as a sustainable partner for regional companies, authorities and organisations in developing, sharing and generating knowledge and carrying out practice-based research. We aim to be a socially innovative organisation whose staff are committed to using their professional skills to help to develop students, the profession and the region to the best of their ability.
Erasmus Medical Center
Healthy population and excellent healthcare. This is what Erasmus MC stands for. Conducting groundbreaking work, pushing boundaries, and leading the way in research, education, and healthcare. We employ practical thinkers. Driven professionals with a can-do mentality who use their expertise to expand the pool of knowledge about health and disease, who improve diagnostics and treatment, and who continually look for ways to innovate. Their commitment helps us to help our patients and others with a healthcare need even more effectively, and enables us to keep healthy people healthy for longer. Erasmus MC is committed to a healthy population and excellence in healthcare through research and education. 
Fonds voor Verpleegkundigen
Het Fonds voor Verpleegkundigen ondersteunt verpleegkundigen en ziekenverzorgenden die (gedeeltelijk) arbeidsongeschikt zijn en niet in staat om noodzakelijke aankopen te doen zoals een wasmachine, een computer, vloerbedekking of een elektrische fiets. Daarnaast ondersteunt het fonds incidenteel activiteiten ter bevordering van de deskundigheid van verpleegkundigen en ziekenverzorgenden. Het betreft hier organisaties of personen binnen de gezondheidszorg, zowel in binnen- als buitenland.
Hogeschool Rotterdam
Because of the rapid and continuous changes in society affecting healthcare, there is a need to look for and investigate healthcare innovations that provide better patient- or client-related outcomes, as well as innovations that reduce the number of people who need to use healthcare facilities. The Research Centre Innovations  in Care of Rotterdam University of Applied Sciences brings together various professionals, students, and other partners to make this practice-based research and innovation happen. Research Centre brings together expertise in clinical care, research methods, community (health)care, implementation sciences, health policy, health care delivery, information technology, business and education to address the barriers that prevent high-quality, efficient, and cost-effective healthcare and innovation. By involving the university's students and teachers we contribute to a better education for future professionals.
University Medical Center Utrecht
University Medical Center Utrecht strives to achieve the highest levels in, patient care, scientific research and education. By dedicating ourselves to continuous improvements, we can pioneer cutting-edge treatments, foster groundbreaking findings, and deliver a standard of care that meets the healthcare needs for today, and the future. With over a 1,100 beds and more than 11,000 employees the University Medical Center Utrecht is one of the largest academic centers in the Netherlands. Patient care and biomedical research are closely linked, which creates an environment where scientific advancements quickly move from bench to bedside. Advancements that improve patients lives and that matter internationally.
HAN University of Applied Sciences, Masters Programme
A trained nurse ensures the quality of a patient's life in the broadest sense of the word. The Institute of Nursing prepares students for general nursing, psychiatric nursing and nursing in the social health-care sector. Developments in the workplace have made professional practice increasingly complex. This means there is a need for highly educated professionals. The HAN Masters courses prepare those for a leadership role. New insights from applied research carried out directly at HAN are incorporated into the curriculum. In this way, our Masters courses are attuned to the demands of the workplace and society. In addition, the lecturers have exceptional personal commitment and the close contact with fellow students gives rise to valuable learning experiences and establishes lasting networks.
Hanze Hogeschool, School of​ Nursing
Welcome to the lively and stimulating world of the School of Nursing. Our students are committed people at the very centre of the community. Enthusiastic people with a passion for their profession and an open perspective on the wide world of care. A profession and​ so much more. Students who come to study here start out by exploring the world of care. Through projects, lectures, work placements and in skills labs, they discover where their interests lie. After choosing their preferred direction, students further develop their competencies in hospital care, home care, geriatric care, care of the disabled or mental health care. Meanwhile they learn the various facets of the nursing profession. Together with other students and tutors they work on the future of care. Care is in a major state of flux and the role of the nurse within it is changing. Topical and​​​ initiative-focused fulfilment of social responsibility is extremely important for the school. Contributing to the improvement of care is part of this. Just turn on the TV and you will see programmes or news about care. This topicality comes into our homes too, whether in relation to overweight children, the elderly or diabetes.
University of Applied Sciences Utrecht
HU University of Applied Sciences Utrecht (HU) is one of the largest further education colleges in the Netherlands and is funded by the state. It has over 38,000 students with more than one hundred different nationalities. And yet, our students still experience our educational environment as small-scale and personal. This is thanks to the numerous locations where the courses are housed according to discipline and the high quality of our teaching staff, who place great emphasis on personal supervision. HU offers a wide range of educational programmes for students aged 17 to 67. Some of our programmes are entirely taught in English and have a strong international focus. Whether you are looking for a full Bachelor degree, a short summer course or a preparatory language course, HU has something to offer you!
The Amsterdam University of Applied Sciences
The Amsterdam University of Applied Sciences (AUAS) is based in The Netherlands, in the city of Amsterdam. Amsterdam is a cosmopolitan city where 175 different nationalities live and work together and where the English language is largely spoken. The city is a hotbed of education and research in all conceivable areas: culture and society, trade, logistics, aviation, shipping, ICT, sports, healthcare, education and much more. At AUAS we take full advantage of this wealth of opportunities in order to provide the best possible education and produce cutting-edge research. If you are a health care student and want to know what it's really like to live, study and socialize with different nationalities outside your home country you are welcome to join our School of Health Professions. We offer several undergraduate and one graduate programme in the field of Physiotherapy, Occupational Therapy, Nursing and Exercise Therapy Mensendieck.
Nursing & Midwifery Sciences, University of Antwerp

The department of Nursing and Midwifery Sciences University of Antwerp has celebrated the 10th anniversary of its master programme with the first CARE4 International Scientific Nursing and Midwifery Congress. A second edition will be organized between 8 and 10 February 2017 in the city of Antwerp, Belgium.
Windesheim, University of Applied Sciences

Windesheim is one of the larger Universities of Applied Sciences in the Netherlands, with approximately 50 Bachelor degree programmes for over 22,000 students, a wide range of disciplines, courses and training programmes for professionals from various sectors and research centres. In 2012, Windesheim mentioned 'Young and old' as one of the four future profile characteristics. These profile characteristics reflect the requirements of the region and reflect what Windesheim aims to achieve in that regard. Our Bachelor degree programmes translated this theme in part in 2014 by developing the international minor Innovations in an intergenerational society. The degree programmes Nursing, Speech Therapy and Applied Gerontology have a special focus on care for the elderly. Also our degree programmes work in close collaboration with our research centres such as ICT innovations in Health Care and Innovation in Geriatric Care.
Inholland, University of Applied Sciences
As a university of applied sciences, we see it as our social mission to provide our students with quality. Those who study at Inholland University of Applied Sciences can be assured of top-quality professional education, both in content and norms and values. Our university is warm and friendly and is known for its personal touch and commitment to students. Our courses are both extensive and challenging but with proper guidance and excellent coaching, we are soon able to make our students feel at home. We offer our students the opportunity to develop themselves as individuals and prepare themselves to become responsible professionals with a respectful view of society.
Stichting Publicaties voor Verpleegkundigen en Verzorgenden
Op 15 september 1890 verscheen het eerste nummer van 'Maandblad voor Ziekenverpleging'. Nederland was hiermee een van de eerste landen waar verpleegkundigen een eigen tijdschrift hadden. Een teken van professionalisering van de jonge beroepsgroep. Het huidige Tijdschrift voor Ziekenverpleging (TvZ) is opvolger van dit maandblad dat zich steeds heeft aangepast aan de ontwikkelingen in het verpleegkundig beroep en in de Nederlandse gezondheidszorg. Voorheen was de uitgave verbonden aan het lidmaatschap van een van de drie aangesloten beroepsverenigingen. De Stichting TvZ was de uitgeefster. Vanaf 1974 wordt het tijdschrift echter door een professionele uitgever uitgegeven. In 1986 is de stichting SPVV opgericht om de verwantschap van het tijdschrift met de beroepsgroepen te garanderen, onder meer door het aanstellen van de hoofdredacteur en leden van de redactieraad.