| | | |
| --- | --- | --- |
| 12.00 – 13.00 hours | Lunch break | Room: First floor |
| | | |
| --- | --- | --- |
| 12.30 – 13.00 hours | Meet the Experts | Room: First floor |
13.00 – 14.00 hours
Plenary session 5
Room: Willem Burger Zaal
Chair: Prof. Liz Capezuti PhD
Essential Nursing Care
KN 8 You SHOULD 'sweat the small stuff'. Amalgamating marginal gains in ESSEntial Nursing CarE
David A. Richards PhD, Professor of Mental Health Services Research and NIHR Senior Investigator, University of Exeter Medical School, United Kingdom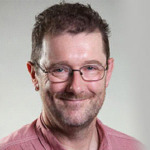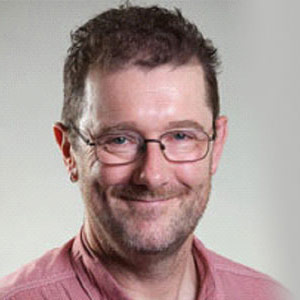 Nursing care matters a great deal to patients and the public. When nursing care is sub-optimal patients experience health care negatively. Failure to assure the quality of nursing care leads not only to distress and dissatisfaction, but also to wider patient safety failures. A consortium of health services researchers from the Universities of Exeter, Plymouth and Southampton, lay advisors, patients and carers, and senior clinical and nurse managers in the UK are undertaking a research programme on essential nursing care, funded by the UK National Institute for Health Research – the ESSENCE programme. We are designing and testing a new method of nursing based on a process called the 'amalgamation of marginal gains' (AMG). This has been used very successfully in sports and in some health care settings, but not so far in nursing. We will design the AMG system to help nurses achieve small improvements in many different areas leading to overall better quality care.
This keynote will map out our research programme: understanding the AMG approach better; evaluating existing research for essential nursing care practice; working with hospital patients and nurses to develop a programme that is acceptable and is realistic to carry out in hospitals; carrying out a pilot study to try out our study procedures; undertaking a randomised controlled trial that will compare our programme with current care to see if it is beneficial for patients and is good value for money; and examining whether our intervention can be used in nursing/care homes as well as hospitals.
Quality of care
KN 9 Getting the right things into older people care
Theo van Achterberg PhD, Professor of Quality of Care, Head of Centre for Health Services and Nursing Research, University of Leuven, Belgium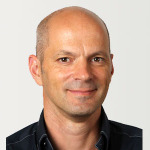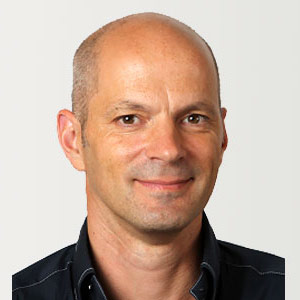 Though we might hope differently, hardly any healthcare intervention is self-implementing. Instead, changing practice and stimulating the uptake of new interventions, guidelines or protocols is notoriously difficult. Regretfully, care for older adults is no exception to this rule. Thus, rather than well-intended intuitive approaches for improving care, well-considered approaches are needed for implementation attempts in order to avoid common pitfalls and increase chances of success. In this keynote lecture, I will focus on implementation issues in older people care. For this, we have to start at the beginning and consider when something is 'implementation ready', an often forgotten step and a common reason for a lack of success of implementation projects. Once we have figured out what to implement, we have to consider factors that may help or hinder implementation in order to best prepare for implementation and select the most promising implementation strategies.
The presentation will give an overview of common factors we need to deal with in implementation projects, and will discuss a stepwise approach in selecting implementation strategies to enable success. Examples form older people care will be used to illustrate this approach.
| | | |
| --- | --- | --- |
| 14.00 – 14.15 hours | Walking break | |
| | | |
| --- | --- | --- |
| 14.00 – 16.00 hours | Optional: Site visit Nursing home Aafje Meerweide | departure 13.30 hours |
| | | |
| --- | --- | --- |
| 14.15 – 15.45 hours | Parallel sessions E | |
Symposium Multimorbidity and frailty (Room: Zeelenberg Zaal)
Category: Home care (Science)
E1-S67 Different approaches of self-management facilitation for elderly in the community
Chair: M.J. Uitdehaag, Saxion University of Applied Sciences, the Netherlands
Effects of self-management support programmes on activities of daily living of older adults
M.J.T. van het Bolscher-Niehuis, Saxion University of Applied Sciences, the Netherlands
Self-management and meaningful activities for people with mild dementia: how to select usable apps?
Y.J.F. Kerkhof, Saxion University of Applied Sciences, the Netherlands
Self-management for ostomates; recognition and treatment of physical ostomy related problems
S.M. Vonk, Saxion University of Applied Sciences, the Netherlands
Longer at home: A virtual nursing home
M.N. Keurhorst, Saxion University of Applied Sciences, the Netherlands
Oral presentations Multimorbidity and frailty (Room: Van Beuningen Zaal)
Category: Prevention-societal care (Science)
Chair: K. Cox, Fontys University of Applied Sciences, the Netherlands
E2-30 Defining the oldest old
A.B. Kydd, Edinburgh Napier University, United Kingdom
E2-54 Associations between multidimensional frailty and quality of life in older people
R. Gobbens, Inholland University of Applied Sciences, the Netherlands
E2-76 Life-space mobility in older stroke survivors – A cross-sectional study
K. Wolf-Ostermann, University of Bremen, Germany
Oral presentations Palliative care (Room: Ruys Zaal)
Category: Home care, Long-term care intramural (Science/Innovation)
Chair: R. Ettema, University of Applied Sciences Utrecht, the Netherlands
E3-33 Avoidability of hospitalisations at the end of life; a model for community nurses and GPs
M.C. de Korte-Verhoef, Amsterdam University of Applied Sciences, the Netherlands
E3-124 Recognising and responding to the care needs of older people at the end of life
D.M.A. Fetherstonhaugh, La Trobe University, Australia
Workshop Education and learning (Room: Van der Vorm Zaal)
Category: Hospital care (Innovation)
E4-160 Delirium experience: a health game to improve skills and attitudes to treat delirious patients?
K.R. Spanjers, University Medical Center Groningen, the Netherlands
Please bring your laptop if you intend to participate in this session
Symposium Quality of care and patient safety (Room: Van Weelde Zaal)
Category: Hospital care (Science)
E5-S150 Differences in quality of care in Austria, Switzerland and the Netherlands: what can we learn of it?
Chair: R.J.G. Halfens, Maastricht University, the Netherlands
Pressure ulcer prevalence, prevention and structural indicators over the years between countries
R.J.G. Halfens, Maastricht University, the Netherlands
Malnutrition in hospitals: prevalence over time, structural quality indicators and interventions
D. Eglseer, Medical University of Graz, Austria
Malnutrition in care home residents with dementia; an inevitable phenomenon?
J.M.G.A. Schols, Maastricht University, the Netherlands
In-hospital falls, prevention and structural indicators over four years between countries
Esther Meesterberends, Maastricht University, the Netherlands
Prevalence of restraint, prevention and structural indicators over the years between countries
S. Hahn, Bern University of Applied Sciences, Switzerland
Symposium Education and learning (Room: Arcadis Zaal)
Category: Home care (Innovation)
E6-S113 Learning communities of community care nurses and lecturers: the exchange of knowledge and skills
Chair: K.A.M. Verkleij, Netherlands Institute for Health Services Research, the Netherlands
A general picture of the learning communities: characteristics, similarities and differences
K.A.M. Verkleij, Netherlands Institute for Health Services Research, the Netherlands
Focus on leadership
B.G.M. Sol, Amsterdam University of Applied Sciences, the Netherlands
Design criteria's for learning communities
C. Wallner, The Hague University of Applied Sciences, the Netherlands
Person-centred care and support in maintaining mastery of older persons in care innovation networks
G. Jacobs, Fontys University of Applied Sciences, the Netherlands
The Learning Community: a new way to professionalize and share knowledge
D.J.E.M. Koopman, Saxion University of Applied Sciences, the Netherlands
Symposium Patient and public involvement (Room: Willem Burger Zaal)
Category: Long-term care intramural (Innovation)
E7-S260 Involving older people in the Dutch National Care for the Elderly Program
Chair: C. van Aalst, ZonMw, the Netherlands
Participation in the National Care for the Elderly Program
C. van Aalst, ZonMw, the Netherlands
Collaborating with older adults during the development of a self-monitoring and feedback system
J. Vermeulen, the Netherlands
Patients in the lead with an innovative web-based conference table
K.C. Vermaat, Vermaat Advies, the Netherlands
Participation of vulnerable elderly in education of nurses
M.T. Slager, The Hague University of Applied Sciences, the Netherlands
Sponsored roundtable discussion Management (Room: Van Rijckevorsel Zaal)
Category: Hospital care (Science)
E8-268 Should nurse manager restrain from caring? A Bourdieusian analysis of 'caring work' vs. 'organising work' of nurse managers in (non) magnet hospitals in the Netherlands and the United States
P.C.B. Lalleman, University of Applied Sciences Utrecht, the Netherlands
| | | |
| --- | --- | --- |
| 15.45 – 16.15 hours | Break | Room: First floor |
| | | |
| --- | --- | --- |
| 16.15 – 17.45 hours | Parallel sessions F | |
Symposium Technology (Room: Van Weelde Zaal)
Category: Transitional care (Science)
F1-S226 Self-Made & Sound: e-health self-management support programs for patients with chronic conditions
Chair: G.I. van Gaal, Radboud University Medical Center, the Netherlands
Testing an online self-management program for patients with CVR: an explorative RCT
S. Puijk-Hekman, Radboud university medical center, the Netherlands
Evaluating an online self-management program for patients with RA: an explorative RCT
R.M. Zuidema, Radboud university medical center, the Netherlands
The evaluation of an e-supported Illness Management and Recovery program for patients with SMI
T.A.A. Beentjes, Radboud university medical center, the Netherlands
Oral presentations Multimorbidity and frailty (Room: Van Beuningen Zaal)
Category: Prevention-societal care, Transitional care (Science/Innovation)
Chair: E. Finnema, NHL University of Applied Sciences Leeuwarden, the Netherlands
F2-68 Guiding health professionals in an ageing society: focus on functioning
A.M.J. Chorus, The National Health Care Institute, the Netherlands
F2-114 A Patient-centered interdisciplinary care concept for geriatric oncology patients (PIVOG)
H. Schmidt, Martin Luther University Halle-Wittenberg, Germany
Oral presentations Patient and public involvement (Room: Ruys Zaal)
Category: Home care, Prevention-societal care (Science/Innovation)
Chair: O. Timmermans, HZ University of Applied Sciences, the Netherlands, University Antwerp, Belgium
F3-163 Self-management and the ability of older adults to assess their own health situation
M.J.T. van het Bolscher-Niehuis, Saxion University of Applied Sciences, the Netherlands
F3-104 Management of indwelling urethral catheters in community settings
A.B. Kydd, Edinburgh Napier University, United Kingdom
F3-129 Nursing students and older people learning together – outcomes and experiences
S. Koskinen, University of Turku, Finland presented by Helena Leino-Kilpi
Roundtable discussion Education and learning (Room: Van der Vorm Zaal)
Category: Home care (Innovation)
F4-57 Dynamic force-field analysis for a nurse in (elderly) healthcare
T. Hommel, Trudy Hommel, the Netherlands
Symposium Leadership (Room: Zeelenberg Zaal)
Category: Home care (Science)
F5-S185 Development of professional leadership in the Netherlands; nurses in the lead for better elderly care
Chair: M.S. Nieuwboer, Radboud university medical center, the Netherlands
Development of agreements on cooperation in elderly care: a backbone for nursing leadership
R. van der Sande, HAN University of Applied Sciences, the Netherlands
The National Ambassadors program: empowering nurses to take the lead in primary care
F. Wolters, ZZG Zorggroep, the Netherlands
The development of leadership roles in the implementation of evidence based practice
G. Holleman, University of Applied Sciences Utrecht, the Netherlands
Clinical leadership for integrated elderly care; preliminary results of a support program
M. Nieuwboer, Radboud University Medical Center, the Netherlands
Symposium Quality of care and patient safety (Room: Willem Burger Zaal)
Category: Long-term care intramural (Science)
F6-S152 Nurses on the move: improving quality of care in nursing homes
Chair: J.P.H. Hamers, Maastricht University, the Netherlands
'Nurses on the Move' – A research line to improve quality of care in nursing homes
E. Capezuti, City University of New York, United States of America
The involvement of nursing staff in residents' activities of daily living: an observation study
M. den Ouden, Maastricht University, the Netherlands
Translating implementation strategies into practice to enable nursing staff to implement innovations
N. O. Kuk, Maastricht University, the Netherlands
Staff-related work environment characteristics and quality of care in Dutch nursing homes
R. Backhaus, Maastricht University, the Netherlands
Symposium Multimorbidity and frailty (Room: Arcadis Zaal)
Category: Transitional care (Science)
F7-S148 Early identification and prevention of complications
Chair: R.G.A. Ettema, University of Applied Sciences Utrecht, the Netherlands
Development and feasibility of the PREDOCS-Programme, following the guidelines of the MRC
R.G.A. Ettema, University of Applied Sciences Utrecht, the Netherlands
Is fatigue a long-term risk factor for IADL and/or mobility limitations 10 years later?
S. Müller-Schotte, University of Applied Sciences Utrecht, the Netherlands
Feasibility of the home-instrument in the early recognition of health problems in community-living elderly
N.E. Dijkstra, University of Applied Sciences Utrecht, the Netherlands
Factors influencing of exacerbation-related self-management behavior in patients with COPD
Y.J.G. Korpershoek, University of Applied Sciences Utrecht, the Netherlands
Detection of depression in the early stage of stroke: the Post Stroke Depression-toolkit
M. van Dijk, University of Applied Sciences Utrecht, the Netherlands
Workshop Writing (Room: Van Rijckevorsel Zaal)
F8-270 Writing abstracts and poster presentation for conferences
G. Smith, Edinburgh Napier University, United Kingdom
| | | |
| --- | --- | --- |
| 16.00 – 18.00 hours | Optional: Site visit Rotterdam University of Applied Sciences | departure 15.40 hours |
| | | |
| --- | --- | --- |
| 19.00 – 22.00 hours | Optional: Conference dinner in Restaurant Zenne | |