| | | |
| --- | --- | --- |
| 8.00 – 18.00 hours | Registration desk | Room: Willem Burger Hal |
9.00 – 10.00 hours
Plenary session 4
Room: Willem Burger Zaal
Chair:

Prof. Graeme Smith PhD
Technology
KN 6 eHealth, beauty is inside …
Daan Dohmen PhD, healthcare futurist, CEO of FocusCura, the Netherlands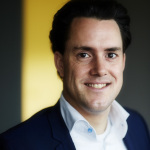 In the upcoming years we'll be facing challenges in healthcare. Challenges to keep our care personal, warm and available to all elderly and chronically ill. Due to aging, budget cuts and changes in the healthcare landscape, the availability of our care today won't be for granted in the future. Technology, like eHealth, is named as a main driver to revolutionize healthcare and help vulnerable people in our society to stay in control of their own health and stay independent as long as possible. But how do we scale the technologies so everybody who wants to use this, can use it while keeping human and warm care alive? Daan Dohmen will share his vision on the future of care talking about future trends, latest developments and his anxiety of robots taking over. He will share his own experiences as an elderly care nurse assistant inspiring him to found the company FocusCura, now in 8 years on a row belonging to the fastest growing Dutch companies. And he openly dare to question certain developments. He will talk about his lessons, the pitfalls with healthcare innovation and will show his way how to implement healthcare innovations successfully. And most important, Daan will challenge the audience to start the future themselves to retain 'warm and personal care' in the future. Because we have a responsibility towards the elderly. There's more to care.
Dementia
KN 7 Impact of Montessori-based activities on eating ability and agitation for demented elders
Prof. Li-Chan Lin PhD, Yang Ming University, Taiwan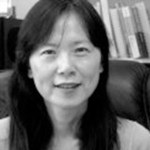 Agitated behaviors among people with dementia most often occur in response to activities of daily living (ADL), such as eating, bathing, or toileting, and structured activities have helped in the performance of ADL. The Montessori methods is regarded as particularly suited for use with persons with dementia. The reasoning is that, the purpose of Montessori-based activities is to break down each step of the activities to help the elders with dementia have a successful experience. A single ability of ADL training is more consistent with the principle of the Montessori-based activities. Moreover, if elders are engaged in practicing tasks and activities they are familiar with and interested in, they cannot simultaneously be engaged in agitated behaviors. Two of our studies revealed that 8-week Montessori training could decrease eating difficulty, frequency of feeding by caregivers and increase self-feeding time, but could not significantly improve the eating amount and body weight. To overcome limitation of previous studies, a Montessori methods combined with spaced retrieval was used to examine the long-term effects. By way of six months follow-up, our study revealed that Montessori methods combined with spaced retrieval could decrease eating difficulty and increase the eating amount and body weight over time. Moreover, one of our studies also founded that Montessori methods could significantly decrease agitated behaviors and increase positive affect. Our studies confirmed the Montessori methods would be useful in elderly care and that in-service training for formal caregivers in the use of this intervention would be beneficial for patients.
| | | |
| --- | --- | --- |
| 10.00 – 10.30 hours | Break | Room: First floor |
| | | |
| --- | --- | --- |
| 10.30 – 12.00 hours | Parallel sessions D | |
Symposium Education and learning (Room: Van Weelde Zaal)
Category: Prevention-societal care (Innovation)
D1-S119 European Later Life Active Network improves education for professionals working with older people
Chair: I. Mikkonen, Savonia University of Applied Sciences, Finland
Building multidimensional quality for education in the European later life
I. Mikkonen, Savonia University of Applied Sciences, Finland
Review: Generic competences for health and social workers working with older persons
P. Roodbol, University Medical Center Groningen/Hanze University of Applied Sciences, the Netherlands
Measuring students perceptions and validation of questionnaires
J. Sansoni, Sapienza University, Italy
Development of the European competence framework for professionals working with older people
B. Dijkman, Hanze University of Applied Sciences, the Netherlands
Symposium Essentials or fundamentals of care (Room: Willem Burger Zaal)
Category: Hospital care (Science)
D2-S205 Essential nursing care: most provided, least evidence based. The basic care revisited program
Chair: J.P.H. Hamers, Maastricht University, the Netherlands
Interventions to prevent malnutrition in older community-dwelling patients: a systematic review
D. ten Cate, University of Professional Education Utrecht, the Netherlands
An early nursing nutrition intervention for outpatients in need for surgery
G. Huisman-de Waal, Radboud University Nijmegen Medical Center, the Netherlands
The use of a 'Tell-us Card', a communication tool to improve patient participation
M. Heinen, Radboud University Nijmegen Medical Center, the Netherlands
Enhancement of physical functioning in the daily nursing care; a systematic review
C.J.M.M. Verstraten, University Medical Center Utrecht, the Netherlands
Workshop Measurement issues (Room: Zeelenberg Zaal)
Category: Hospital care (Science)
D3-292 Clinical manifestation of depression after stroke: different from depression in other patients?
J.M. de Man-van Ginkel, University Medical Center Utrecht, the Netherlands
Roundtable discussion Quality of care and patient safety (Room: Van Rijckevorsel Zaal)
Category: Hospital care (Innovation)
D4-131 Quality indicators contribute to the quality of nursing care in Dutch hospitals
A.C. de Bruijne- Dobben, Health Care Inspectorate, the Netherlands
Symposium Multimorbidity and frailty (Room: Van Beuningen Zaal)
Category: Rehabilitation (Innovation)
D5-S137 Optimizing geriatric rehabilitation: challenges and opportunities
I.H.J. Everink, Maastricht University, the Netherlands
Chair: J. Schols, Maastricht University, the Netherlands
A Systematic mapping review of outdoor activities and mobility in care homes
A. King, University of Nottingham, United Kingdom
Effects of an integrated care pathway within geriatric rehabilitation: preliminary results
I.H.J. Everink, Maastricht University, the Netherlands
Effects of a multidisciplinary aftercare programme for older stroke patients: preliminary results
T.P.M. Vluggen, Maastricht University, the Netherlands
Oral presentations Education and learning (Room: Arcadis Zaal)
Category: Long-term care intramural, Hospital care, Prevention-societal care (Science/Innovation)
Chair: G. Jacobs, Fontys University of Applied Sciences, the Netherlands
D6-77 Identification of competence needed in older people nursing in nursing homes
O. Kiljunen, University of Eastern Finland, Finland
D6-121 Comprehensive health assessment of the older person: a pre-requisite for quality care
D.M.A. Fetherstonhaugh, La Trobe University, Australia
D6-123 Recognising and reporting changes in residents' health status: education for aged care workers
D.M.A. Fetherstonhaugh, La Trobe University, Australia
D6-204 Educational development in old people fall prevention: pilot phase of AKESO project
M. Äijö, Savonia University of Applied Sciences, Finland
Sponsored symposium Leadership (Room: Van der Vorm Zaal)
Category: Hospital care (Science)
D7-S259 Nursing leadership and quality of care
S.M. Maassen, Erasmus MC University Medical Center Rotterdam, the Netherlands
The blind spot of quality indicators in nursing care
A.M. van Dishoeck, Erasmus MC University Medical Center Rotterdam, the Netherlands
The professional nursing work environment: the experience of Dutch nurses in a university hospital
S.M. Maassen, Erasmus MC University Medical Center Rotterdam, the Netherlands
The influence of empathic ability and autonomy on sustaining work engagement among intensive care nurses
M.M.C. van Mol, Erasmus MC University Medical Center Rotterdam, the Netherlands
Sponsored symposium Quality of care and patient safety (Room: Ruys Zaal)
Category: Science
D8-S281 Excellent nursing care for older people
B.J.M. de Brouwer, Dutch Nurses' Association, the Netherlands
What patient problems do nurses encounter on a daily basis, and which of these can they influence? A nation-wide questionnaire survey
R.A.M.M. Kieft, Dutch Nurses' Association, the Netherlands
Essential elements of the nursing practice environment and the relation with quality of care
B.J.M. de Brouwer, Dutch Nurses' Association, the Netherlands
High quality nursing home care: the contribution of nursing science
G. Meyer, Martin Luther University Halle-Wittenberg, Germany
| | | |
| --- | --- | --- |
| 10.30 – 13.00 hours | Poster presentations D | Room: Willem Burger Hal |
Poster presentations Education and learning
D-P-23 Using the group of apps line in the mobile devices in an emergency nursing team
Y.-T. Ke, Chi Mei Medical Center, Taiwan
D-P-128 The effect of adding "comfort care course" in new nurses' pre-employment training program
S.-H. Liu, National Cheng Kung University Hospital, Taiwan
D-P-177 The research of interprofessional strategy to enhance the cultural competency in medical students
Y.-M. Subeq, Tzu Chi University, Taiwan
D-P-199 To investigate the achievement of the use of e-portfolio system for nurses
H.Y. Lin, Chi Mei Medical Center, Taiwan
D-P-224 Interprofessional dementia care training for nursing and medical students: a feasibility study
K. Balzer , University of Lübeck, Germany
D-P-304 Post-disaster geriatric mental health in Japan: lessons since the combined 11 March, 2011 disasters
A. Lebowitz, Jichi Medical University, Japan
Poster presentations Management
D-P-157 Peer group supervision as a tool for nursing homes as learning organisations
R. Stemmer, Katholische Hochschule Mainz, Germany presented by N. Meyer
D-P-218 Care environment supporting older people's ability to function in nursing homes
R. Suhonen, University of Turku, Finland
Poster presentation Medication
D-P-53 Patient and nurse reports of adverse drug reactions in nursing homes
T. Dilles, University of Antwerp, Belgium
D-P-58 SelfMED: self-administration of medication in hospital. A prevalence study in Flanders, Belgium
T. Vanwesemael, Thomas More University College, Belgium
D-P-94 Hyperglycemia increases length of hospital day in elderly patients after cardiac surgery
C.-H. Shih, Tzu Chi University, Taiwan
D-P-215 Chronic obstructive pulmonary disease and risk of osteoporosis – A nationwide retrospective study
P.-C. Lu, Chang Gung Memorial Hospital, Taiwan
D-P-240 Nurses role in pharmacotherapy in home care patients –patient needs vs. nursing prescribing
G. Wójcik, Medical University of Warsaw, Poland
Poster presentation Multimorbidity and frailty
D-P-60 Exploring the experiences of patients attending day hospitals in rural Scottish day hospitals
E.C. Adamson, Edinburgh Napier University, United Kingdom
D-P-88 Prevention and treatment of disability due to acquired joint contractures: a systematic review
S. Saal, Martin Luther University Halle-Wittenberg, Germany, presented by G. Meyer
D-P-109 Optimal care for frail elderly in hospital transition
J.B.M. de Vos, Rotterdam University of Applied Sciences, the Netherlands
D-P-183 Frodio, a miny ice-popsicle, to reduce thirst in patients with fluid restriction and renal failure
H.J. van Noort, Hospital Gelderse Vallei, the Netherlands
D-P-222 Falls risk assessment of older patients in nursing departments
A. Jakavonyte-Akstiniene, Lithuanian University of Health Sciences, Lithuania, presented by J. Macijauskiene
D-P-241 The role of the nurse in integrating healthcare and social care to support 'ageing in place'
L. Van Landschoot, University College Ghent, Belgium
D-P-256 Content validity and fidelity of Prisma-7 Portuguese version for fragility screening
J. Tavares, Portugal
D-P-310 The impact of late-life depression on functional limitations
R. Collard, Radboud university medical center, the Netherlands
Poster presentations Palliative care
D-P-37 Quality of life among older and younger patients with terminal cancer
C.F. Wen, Sinlau Hospital, Taiwan
D-P-97 End of life communication training
J.M.M. Meijers, Maastricht University, the Netherlands
D-P-99 Awareness of palliative care needs in dementia patients
J.M.M. Meijers, Maastricht University, the Netherlands
D-P-100 A transmural care path for palliative care
J.M.M. Meijers, Maastricht University, the Netherlands
D-P-299 Symptom clustering in hospitalised older palliative cancer patients
A. Van Hecke, Ghent University, Belgium
Poster presentations Patient and public involvement
D-P-3 Evaluating involvement: student and carer perspectives
L. McIntosh, Edinburgh Napier University, United Kingdom
D-P-42 Sexual intimacy & older people – strategies for recruiting participants in sensitive research
D. Garrett, Royal College of Nursing, United Kingdom
D-P-78 Feeling at home in a nursing home. Defining a sense of home from in insider perspective
B.M. Janssen, Fontys University of Applied Sciences, the Netherlands
D-P-87 The preoperative stressors, stress intensity in aged patients for spinal surgeries
M.-L. Lin, Taipei Veterans General Hospital, Taiwan
D-P-106 Relationship between lifestyle and satisfaction with health aging among community-dwelling elder
S.-H. Wu, Taiwan
D-P-138 The fit of activating interventions to individual needs of persons with dementia and caregivers
M.A. van 't Leven, Rotterdam University of Applied Sciences, the Netherlands
D-P-141 What we really want in caring for older people: user-involvement in fall technology development
F. Thilo, Bern University of Applied Sciences, Switzerland
D-P-171 The influence of healthcare worker-related determinants on a ward's patient participation culture
A. Van Hecke, Ghent University Hospital, Belgium
D-P-175 Bedside shift reporting: a research protocol for a matched controlled trial
A. Van Hecke, Ghent University Hospital, Belgium
D-P-188 The effects of gardening group on the loneliness and depression and wellbeing of older people
M-.T. Cheng, Chi Mei Medical Center, Taiwan
D-P-238 Development of person-centred health assessment tool in rehabilitation of elderly and adult clients
K. Thórarinsdóttir, University of Akureyri, Iceland
D-P-248 Recruitment of study participants in nursing homes: experiences from the EPCentCare study
C. Richter, Martin Luther University Halle-Wittenberg, Germany
D-P-250 A correlative study on the burden and quality of life of the home care patients' main caregivers
J.-L. Huang, MacKay Memorial Hospital, Taiwan
D-P-258 Reminiscence and problembased method as an intervention to prevent depressive symptoms in elderly
I. Djukanovic, Linneaus University, Sweden
Poster presentations Patient systems and informal care
D-P-43 Why healthcare professionals and relatives of patients experience rooming in as useful intervention
S. van der Zwaag, Hospital Isala Zwolle, the Netherlands
D-P-55 Older people caring for older people: the impact of caring at home
M.L. de Almeida, Nursing School of Coimbra, Portugal
D-P-71 Collaboration in the chain of stroke care: stroke after- care, a gap to be closed
B.I. Buijck, Rotterdam Stroke Service, the Netherlands
D-P-82 Patients experiences of enhanced recovery after surgery: a systematic review of qualitative studies
T. Sibbern, VID Specialized University, Norway
D-P-95 Shaping access to formal dementia care: the perspective of policy and political decision makers
A. Broda, Martin Luther University Halle-Wittenberg, Germany
D-P-117 Promoting family participation by home care professionals
S. Walburg, NHL University of Applied Sciences, the Netherlands
D-P-122 Early psychosocial intervention for families with Alzheimer's disease: Longitudinal Alsova Study
T.H. Välimäki, University of Eastern Finland, Finland
D-P-125 Impact of dementia on the caregivers' long-term quality of life and stress: Kuopio Alsova Study
T.H. Välimäki, University of Eastern Finland, Finland
D-P-202 Caring the informal caregivers: a commitment for nurses
S. Duarte, Nursing School of Coimbra, Portugal
D-P-296 Communication tools for shared decision making of frail elderly and their relatives in intensive care
A. Rensen, HAN University of Applied Sciences, the Netherlands
Poster presentations Technology
D-P-192 Using smart diapers in managing incontinence in older people with dementia living in nursing homes
A. Huion, University College Ghent, Belgium
D-P-288 Development of a decision support tool for nurses in community-based dementia care
T. Thoma-Lürken, Maastricht University, The Netherlands
Poster presentations Workforce
D-P-83 Creating learning environments for compassionate care (CLECC): an acute care feasibility study
J. Bridges, University of Southampton, United Kingdom
D-P-210 Integrated home care service: qualitative study on collaboration between nursing and social service
M. Gudnadottir, Reykjavik City, Iceland