The Fifth European Nursing Congress rises to the challenge and asks: "Caring for Older People: How Can We Do the Right Things Right?" Practitioners, researchers, educators and policy makers are invited to attend the congress. The conference addresses scientific research and innovations in all categories of caring for older people: prevention, homecare, hospital care, long-term care, mental health, rehabilitation and transitional care. The organizers aim to make a contribution to improving care for older people by: sharing knowledge, improving the image of nursing and enhancing nursing identity. The conference offers:
* 14 prominent keynote speakers
* 34 symposia
* 50 oral presentations
* 12 roundtables and workshops
* 108 poster presentations
* informal expert meetings
* 5 site visits
* Awards for Early-stage Researcher, Best Innovation and Best Poster Presentation
Target groups are: nurses and carers, researchers, teachers, nursing home physicians, board members and managers of care institutions.The online registration is closed, however there are still tickets available for 5, 6 and 7 October. These can be purchased on site at the registration desk. Payment is possible by credit card or cash only. Please note: On site registration is not possible Tuesday 4 October.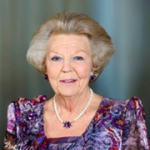 Distinguished guest
Her Royal Highness Princess Beatrix of The Netherlands will attend the opening of the conference.
Subscribe here to our free newsletter.
Program  Tuesday 4 October    Program Wednesday 5 October    Program Thursday 6 October    Program Friday 7 October